AV Systems
AV system planning, design & cabling
We work with home designers and homeowners to provide complete AV system planning from start to finish. At Adept Digital Systems, we specialise in AV system planning. As a team of audiovisual experts, electricians, security experts and lighting experts, we can create whole home audiovisual systems.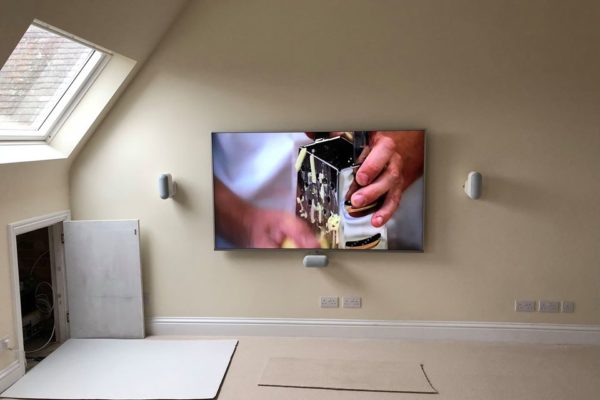 We can assist with the process of planning out a system and fully designing audiovisual systems. Whether you need access to an entertainment system for your home or you are looking for a presentation system for your business, we can plan out all appropriate cabling, display, sound and more.
Our electricians provide complete solutions for structured cabling using CAT five and six standard. We want to deliver a superior quality of cabling so that you can access a better quality of sound and picture. Through our advanced planning support, we can make sure you are always ready to access a system that works reliably and with some of the most modern technology in the business.
System planning and design
Additional cabling and chasing
Solutions over structured cabling CAT 5 /6
If you have a vision in mind for home theatre or you're simply looking for a minimalist set up to give you great sound and an excellent picture when you need it, we can plan an appropriate audiovisual system to match your needs as a homeowner or business owner.
We can produce several designs for your audiovisual systems that will help you accomplish your goals. With our solutions in place, you can continue to access the best quality of audiovisual support from today's modern technology.
Contact us today and we can begin the process of AV system planning for your home.
AV Systems services in :