TV & Satellite
TV aerial / Satellite dish repairs, replacements and maintenance
Adept Digital are TV Aerial installation and upgrade specialists.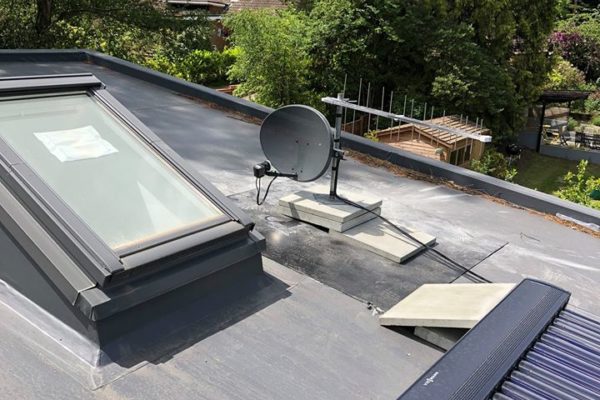 Unlike SKY we won't make a mess of your property. Satellite dishes and cabling will be installed as discreetly and neatly as possible. We always discuss this with you before commencing work. We also maintain existing freesat systems whether you need some extra satellite points or wish to upgrade your freesat box for HD or a PVR.
Typically we visit your property for a free aerial assessment. Any existing reception equipment will be tested and performance checked. Should you require a new aerial system or repair our vans are fully equipped to the work whilst onsite . Our price list is completely fixed and transparent. 2 year warranty as standard on all equipment.
A few of the many freesat services we offer :
Freesat Satellite Systems
Freesat HD Dish and Receiver installation Services
Dish relocations / house moves
Additional satellite points
View satellite channel in all rooms
Freesat dish alignments
Re-routing or tidying existing cabling
TV Aerials for Freeview
Some of the many aerial services we provide :
TV Aerial Installations
Aerial re-alignments
Bracket and mast replacements
Amplifier testing and replacing
Additional Points
FM and DAB Radio Aerials
System Planning
Re-wires
Commercial SMATV Systems
European Satellite Installation and Alignment service
The right satellite dish can provide a variety of services, from super fast broadband to a range of foreign channels. GAIN ACCESS TO FOREIGN CHANNELS
There are many types of satellite dish available to receive foreign channels. Many of the European channels only require a 60cm dish. Such dishes can be installed on roofs, behind chimneys, in the garden or simply on the wall. They are generally made of a black mesh material which makes them appear slightly transparent.
There are many satellites broadcasting foreign channels and you may want the choice from two or more of them. This can be achieved easily by one of the 3 methods:
Install one dish which is capable of receiving up to 5 satellites at the same time
Install a motorised dish. This dish is controlled by a motor which swings it from East to West along the line of the satellites in the sky. This type of installation offers you the widest choice of satellite channels
Install a separate dish for each required satellite
Our experienced installers can complete a site survey and advise you on the best option for your individual circumstances.
TV Wall Mounting
TV & surround sound set up
Wall mounts – Static and Articulated Brackets all supplied and installed
At Adept Digital Systems, we can help you install your new plasma or LCD television. With over 37 years' experience in the television industry, as well as key contacts in the complex world of AV technology, we are perfectly placed to advise you on the right location for your new home entertainment system.
TV setup
If you've already chosen your new television, you'll only need professional installation. Give us a call and we'll send one of our expert engineers to your home to discuss your requirements. We understand that each home is different, so we'll use of experience and expertise to help you choose the best position for your screens and speakers.
Discreet cabling is always important when installing televisions, and we use many methods to keep your cabling tidy or completely hidden away.
TV supply
If you're looking for a more complicated television setup, using AV amplifiers, state-of-the-art surround sound systems or specialist flat screen installations, then we can refer you to one of the specialist AV companies whom we work closely with. Our colleagues are extremely knowledgeable, able to talk you through the complex world of AV and help you choose the right equipment for your requirements.
Their services also include tailor-made equipment cabinets or furniture to house your new entertainment system. Since they are connected to Adept Digital Systems, we make sure that their quality and service is always second to none.
Please contact us today for a free onsite quotation.
TV & Satellite services in :