Electrical Works
Rewires and extra sockets, system planning and design
We can perform fine work throughout your home installing extra sockets as well as planning out the electrical grid for your home or business. Adept Digital Systems employs a number of professional electricians. We do more than just install CCTV and audiovisual systems.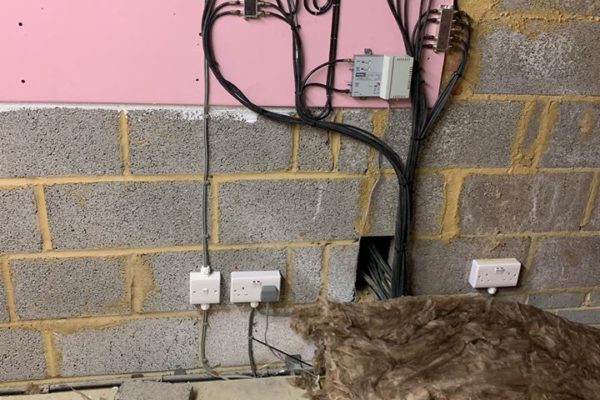 Whether you need to access improved outlets for a home stereo or you are in need of more power access points for gaming systems or a home office, we can provide assistance with electrical works. Our electricians can rewire your current electrical grid rerouting some of the electricity and re-configuring your home outlets to a more pleasing and functional layout. We can make sure that you get access to the system planning and design for electrical works that will remain an asset for your home security and electrical needs.
As well as winning awards for our audiovisual service design, we can provide assistance with rewiring various aspects of your home for the best in modern electrical needs. Whether you are interested in accessing smart plugs for lighting or utilising high-speed USB connections for charging your devices throughout your property, we can install the required items to help bolster your property to your liking.
If you have been dealing with a poor layout for your electrical outlets or you would like to upgrade your electrical outlets at the office, contact our staff today and we can provide a new layout for your electric needs.
Our qualified electricians can install any of the required wiring or rewired your current setup to meet your requirements for electrical work configuration.
Contact us with confidence knowing licensed professionals will be installing and configuring the perfect modern electrical system for your property.
Electrical Works services in :